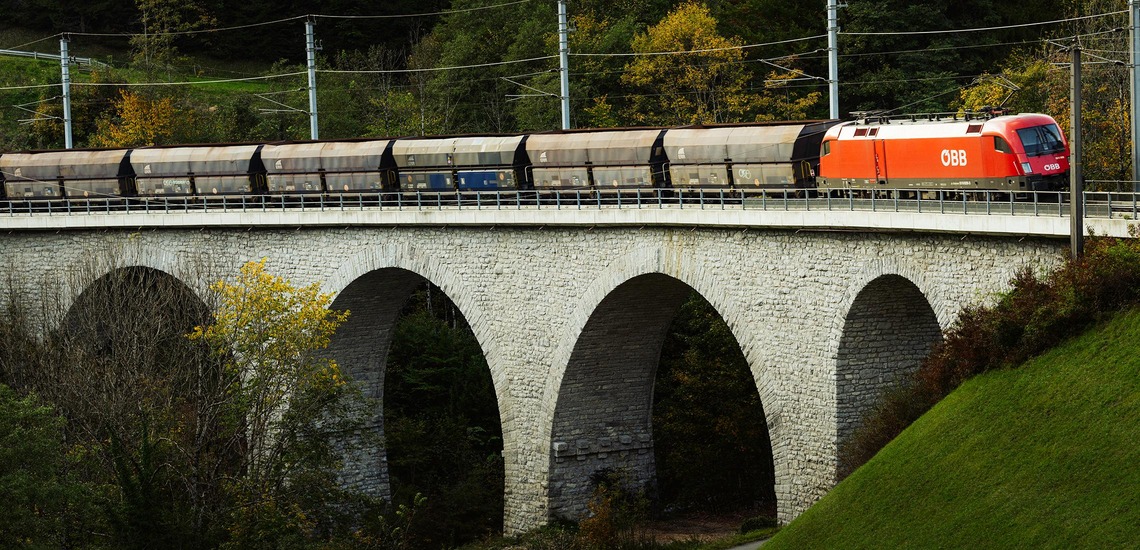 RCG Inside
40 years at RCG
21. 12. 2022
Long-serving colleagues Heribert Rabel and Herbert Grumböck in conversation
Heribert Rabel and Herbert Grumböck have been working for RCG for 40 years and have experienced and influenced significant developments in railway freight transport. To mark their 40-year anniversary, they told us how their jobs have changed over time and what they remember most fondly.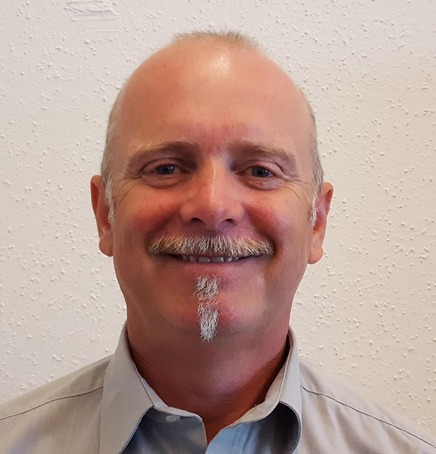 Heribert, what has changed since your first year at RCG?
Both the job profile and the world of work as a whole have changed a huge amount. Everything has become more fast-paced. This certainly has something to do with the fact that railway freight transport has joined the digital age. That's a good thing, because it's important to keep evolving, but in this digitalised world, person-to-person contact often falls by the wayside.
What are your personal highlights from the last 40 years?
I look back fondly on my final apprenticeship exam and when I successfully completed my basic training in freight transport. Bit by bit, I took on more and more duties in freight transport. I was lucky enough to be there when the first service centre was set up. After that, I completed a qualification to become a trainer, delivered training sessions and took responsibility for a specialist area, which included supporting other colleagues. I was able to work in contact with other railway undertakings. I will also remember creating a framework of rules for RCA, setting up my own training academy, and getting involved with trainer certification in adult education.
What was better in the past and what is better today?
Time didn't move so quickly in the past. There were many more members of staff, and the way we worked together was different. Today, we have new challenges that we can overcome using modern apps. I find virtual collaboration quite impersonal. I think every time has its charm if you are open and willing to learn from your younger colleagues.
How would you sum it up?
I would still apply to join ÖBB today. Our company offers opportunities for all those who are willing to work hard and show commitment. You can achieve a lot here, even if you don't have a higher school leaving certificate! That's because a huge amount of time is invested in training employees in order to ensure that work is carried out to the high standards required.
Herbert, what has changed since your first year at RCG?
At the start of my RCG career in 1982, we were still in the "paper age". Operations were all analogue and labour-intensive; at the time, ÖBB had 78,000 employees. There was no electronic support for dispatching; all the information was requested at the command station and checked against the paper documents.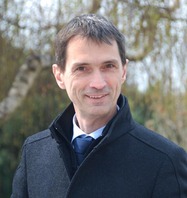 All the stations were manned by train dispatchers, who in turn were supported by signal box attendants, points attendants and block post keepers. Train dispatchers were responsible for a wide range of tasks and, as well as their operational duties, they also had to take charge of commercial activities such as ticket sales and the processing of freight bills. The traction units on the rails were the last to run on steam, service rooms were heated with coal in many places and the civil servants who were employed here still had old-fashioned professional titles. Back then, we only had a presence in Austria, and there was no competition. In addition, the railway operations industry was very male-dominated.
The situation today is quite different: the topics of gender and diversity are everywhere. In most cases, there are no longer any colleagues employed at the physical stations. Operations are all managed automatically, as is customer information. 2022 is characterised by digitalisation and generational change. A major challenge right now is finding the right colleagues and carrying out the associated knowledge transfer! In addition, there is enormous potential for growth, especially in passenger transport, as a result of the public re-think brought about by the climate crisis.
What are your personal highlights from the last 40 years?
One is the many interesting problems involved in rerouting freight traffic: a real highlight was the Karwendel Bridge closure in 2007. Taking a detour via Kufstein-Munich-Starnberg-Garmisch-P.-Reutte/T., we entered Germany for the first time as an autonomous RU. The time the River March flooded in 2006 also left a lasting impression: the flood wiped out the northern railway line and we had to use every alternative route and every time slot available to us and operate all the transits using 5 detour routes, some of which involved branch lines and other countries. It was a real tour de force that could only be achieved through genuine teamwork. It was also exciting when the technical wagon service was digitalised. We equipped all the wagon masters with mobile devices and developed an app to help with commissioning and documentation.
What was better in the past and what is better today?
What was better in the past? I was 40 years younger (laughs). Today I have much more experience and have met countless valued colleagues from the most diverse areas of the business.
How would you sum it up?
ÖBB is a very unique company. I really value the variety of roles and issues covered here – even after 40 years, I am still constantly having new experiences – as well as the team spirit, mutual support and professionalism. But also the sustainability that runs through the company, and the contribution that we make to the country and the environment mean that I can be confident in saying: I made a very good decision 40 years ago!